About Judith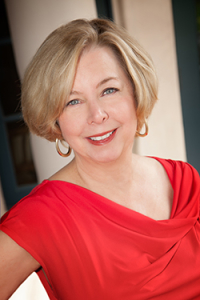 Judith Balian spent 20 years in corporate sales and marketing before starting her own business, Excoveries, in 2007. She has worked and consulted for businesses of all types and sizes from Fortune 500 companies to start-ups, private consultants, and individual practitioners. She has a broad range of experience in all aspects of sales and marketing management, training and product development and is a patent-holding inventor.
Nicknamed the "Marketing Shrink" by her clients, Judith holds a masters degree in psychology/counseling from Hofstra University and did postgraduate work in expressive arts therapy at Saybook University  where she studied for two years with Dr. Natalie Rogers, a pioneer in the expressive arts movement. She is a contributor to Dr. Rogers' book, The Creative Connection for Groups: Person-Centered Expressive Arts for Healing and Social Change and is an associate faculty member of the Person-Centered Expressive Arts Therapy Program established by Dr. Rogers.
In addition to her marketing work, Judith offers workshops, classes, and private coaching sessions designed to help people grow personally and develop creatively.
Judith is the author of Your Mind on Marketing: Self-Help for People Who Hate Marketing But Have to Do It Anyway. She is an inspiring speaker, teacher, and workshop facilitator.
Judith lives in beautiful Oro Valley, Arizona in Northwest Tucson.